$0.6 brings a solid horizontal resistance
The bull market is intact as long as prices stay higher than the 2023 lows
A daily close above $0.6 could trigger more upside
Cryptocurrency investors have faced a tumultuous second half of last year. The US dollar weakened and several major stock markets rose in response. 
Unfortunately, the same did not happen to the cryptocurrency market until the last weeks of the year. Even when the stock market bottomed out in October, this divergence remained constant. 
But in 2023, the trend changed. Bitcoin, in particular, was the leader of the market surge. 
Some cryptocurrencies rose more than others. With XRP/USD, there was a horizontal resistance at $0.6, a level that provided support in 2021.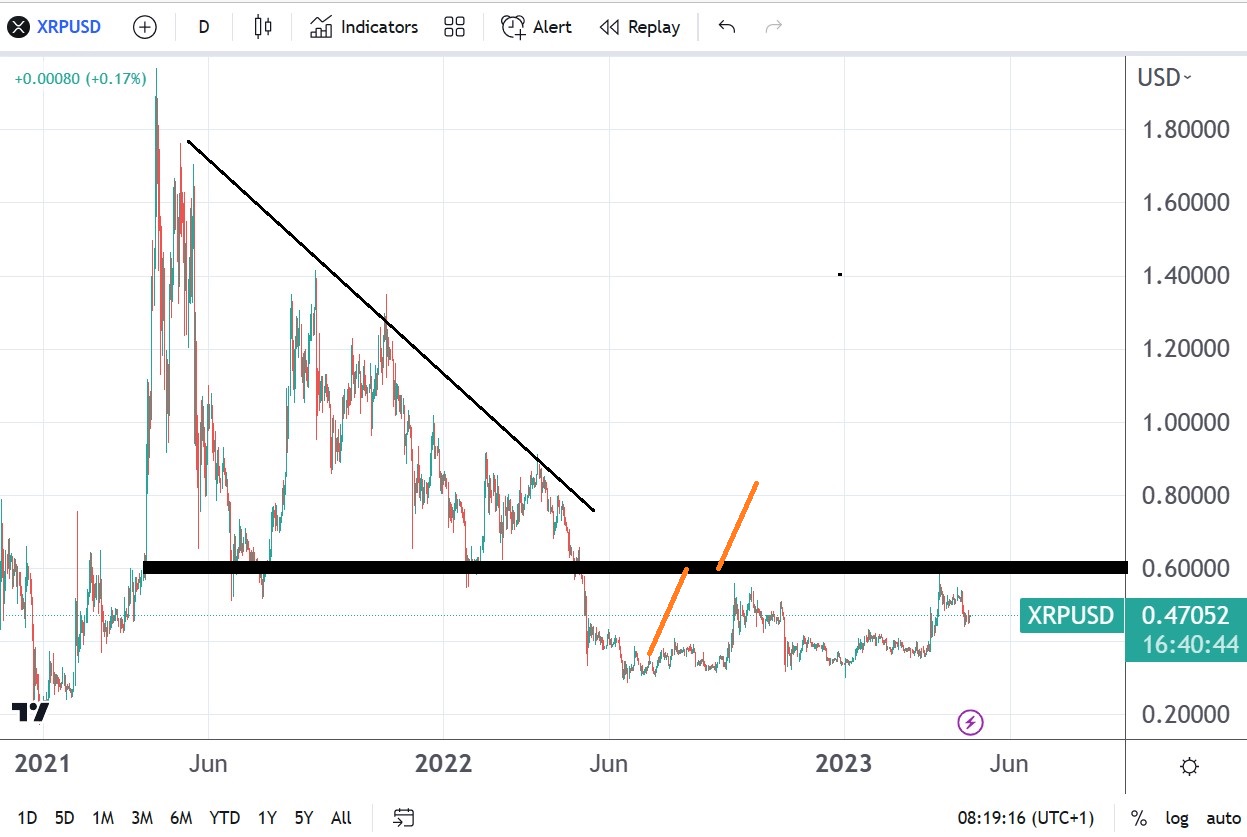 XRPUSD chart by TradingView
Achieving a daily close above $0.6 would be bullish for XRP/USD
The price of Ripple had previously peaked at $1.8 in 2021 as the entire cryptocurrency market was rising. But, as the bears took control, the market dropped and encountered support at $0.6 for over a year. 
Eventually, the support was broken. 
Now, the same area that was serving as support is now acting as resistance. This is known as the interchangeability principle (i.e., support becomes resistance and vice versa). 
If the lows seen at the end of 2023 are here to stay, then the focus is on the $0.6 area. This would be seen as a positive move if a daily close was achieved above this level. The next goal would then be to reach $0.8. But it is only a break above parity that would completely change the market sentiment from bearish to bullish. 
Overall, XRP/USD looks promising. As long as the lows stay intact, there is a good chance that the market is just gathering strength to try breaking the $0.6 level again.