On-chain metrics showing Bitcoin's progress
Net realised profit has been positive for 17 days, the longest streak in a year
74% of the Bitcoin supply is in profit, three months after it dipped below 50%
Volatility has increased, but it is the lack of liquidity which is helping Bitcoin
A great start to the year, but still potential danger ahead
Bitcoin had a turbulent 2022, with the price collapsing and several scandals shaking the crypto world. 
This year has seen a marked improvement, with the currency up 71% as we end the first quarter and trading over $28,000 again. 
On-chain metrics demonstrate the positive sentiment and investor confidence. 
Net realised profit at its highest in a year
The net realised profit of all coins, the difference between the current and last price each coin is moving at, is on its longest positive run since March 2022. 
For seventeen days, coins have been rising in value, compared to the price they were bought at. This is the longest streak of gains since late March / early April last year, and before that, we have to go back to Q4 2021 when Bitcoin was at its all-time high.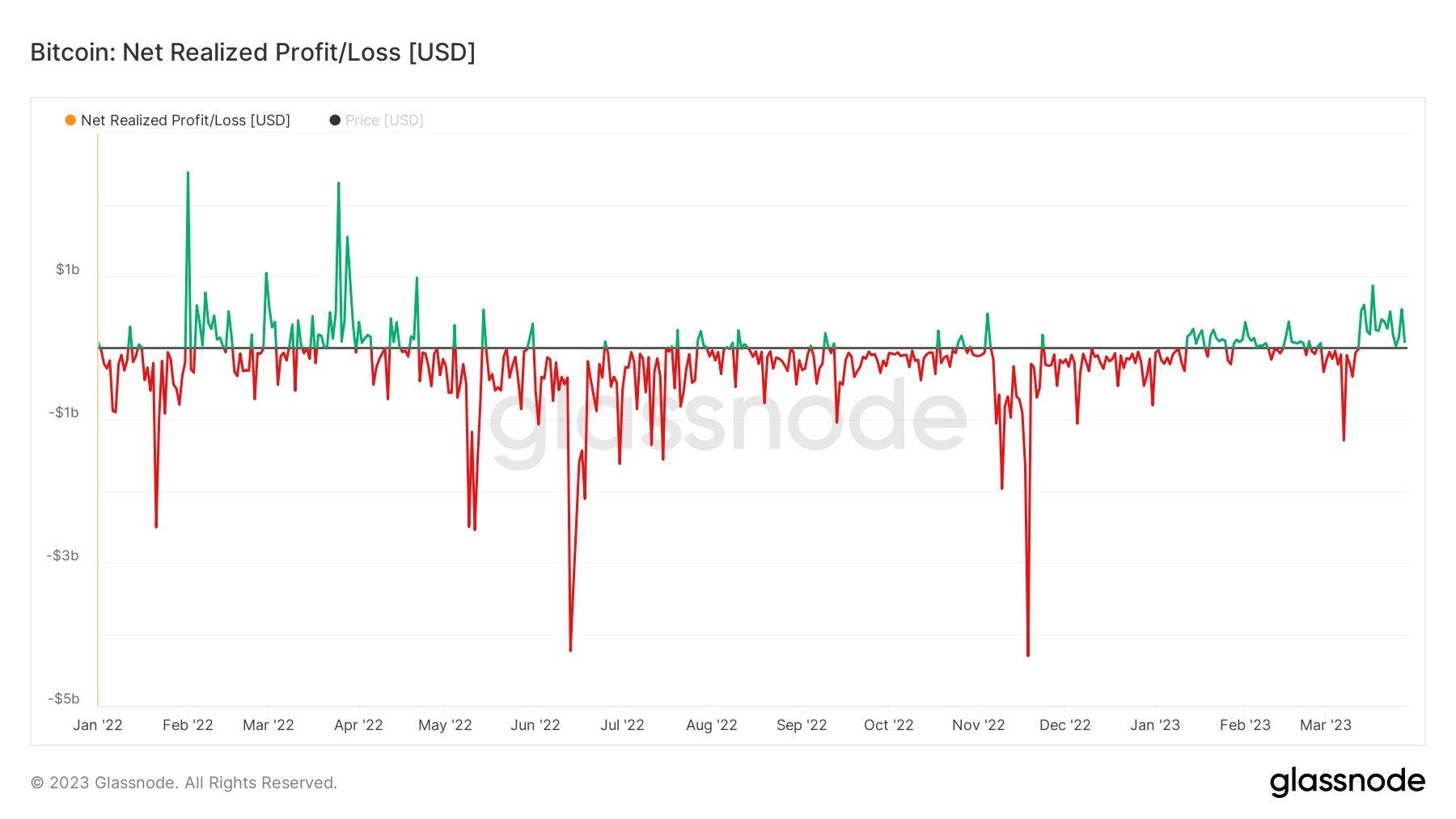 The gains have not been as large as before, but it is still remarkable given the year Bitcoin has had. 
74% of supply in the green
Three-quarters of the Bitcoin supply is now in profit. 
Four months ago, I highlighted when this figure fell below 50%, meaning for the first time since the early days of COVID the majority of the Bitcoin supply was loss-making.  
Now, 74% of the supply is in the green. 
Thin liquidity helping Bitcoin to make a run
It is interesting to note that the rise in prices and profit positions is occurring at a time when liquidity is very low in the market. 
Yesterday, I compiled an analysis showing that the balance of stablecoins on exchanges has dropped 45% over the last four months, the lowest level since October 2021. 
The markets being so thin is helping Bitcoin to move aggressively, and this could explain why it has outperformed the stock market so much lately despite the close correlation. 
It is good news for investors who had a rough ride in 2022, but there is still potential danger. Volatility has increased, and the wider economy remains uncertain. It has been a great start to the year, but investors should not get too comfortable.