Cardano Facing Difficulties Surpassing the Neckline of a Reversal Pattern
Price Action Struggling to Breakout of the $0.4 Region
Targeting the Projected $0.6 Region
Cardano (ADA/USD) has had a hard time trading above the $0.5 mark. Despite the continual selling pressure, crypto investors remain hopeful. 
After bottoming out at the end of last year, ADA/USD jumped from $0.25 to more than $0.4, along with other leading digital currencies. The bulls have declared that the bear market has ended. 
But any bullish trend is made up of higher highs and lower lows. Consolidations are also quite common. This means that investors should give the price action time to consolidate before breaking out of support or resistance areas. 
In this case, the $0.4 region serves as a major obstacle. This is the neckline of an inverse head-and-shoulders pattern. The target of the measured move is the $0.6 area.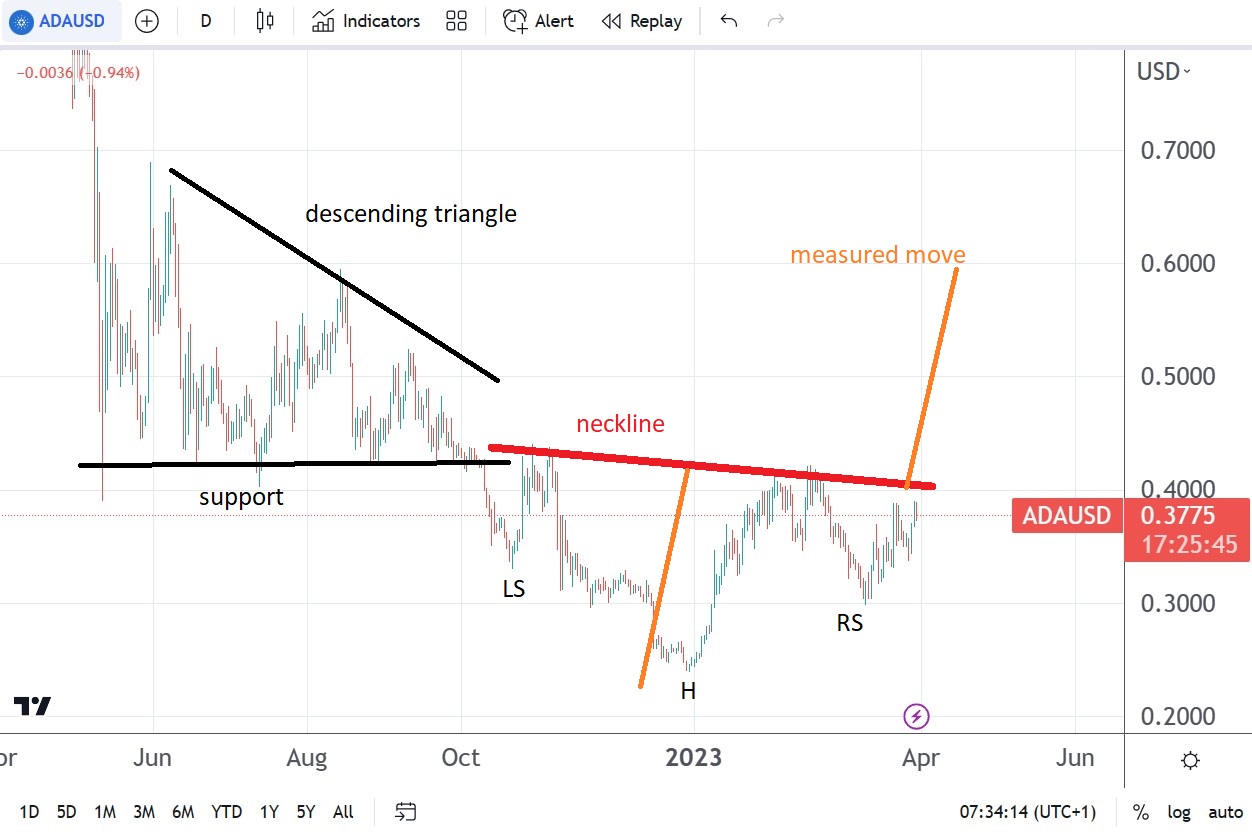 TradingView ADAUSD chart
The Measured Movement of an Inverted Head or Shoulders Pointing to $0.6
An inverted head and shoulders is a bullish reversal pattern that appears at the bottom of a bearish trend. 
One of its most notable characteristics is the rapid rise in the price from the bottom of the head to close to the neckline. This coincides with the rally that the crypto market experienced early in 2021. 
The initial resistance point should be the neckline of the pattern. The neckline for the inverse shoulder pattern is at $0.4. 
At this stage, the focal point is on the measured move. If the neckline is broken, ADA/USD should surge towards the $0.6 region. This is the minimum distance that the market needs to travel in order to confirm the bullish reversal. A drop below $0.25 could invalidate the bullish trend.