CFTC Files Suit Against Binance for Trading Violations 
BNBUSD Bearish Outlook Persists
$200 is a Vital Support Level
The crypto industry has been rocked by a new scandal as the Canadian Financial Trading Commission (CFTC) has taken action against Binance. It appears that the Commodity Futures Trading Commission (CFTC) has accused Binance of having more than 300 trading accounts that are engaging in crypto trading.
This is a violation of the rule against wash trading, which is a tactic used to manipulate market prices. The news has impacted Binance's reputation and may have an effect on its coin, BNB.
BNB is the native cryptocurrency used in the BNB Chain ecosystem. It was trading at $700 during the 2021 bull market but has since lost more than half of its value.
So what do the charts tell us about the future of the BNB/USD pair?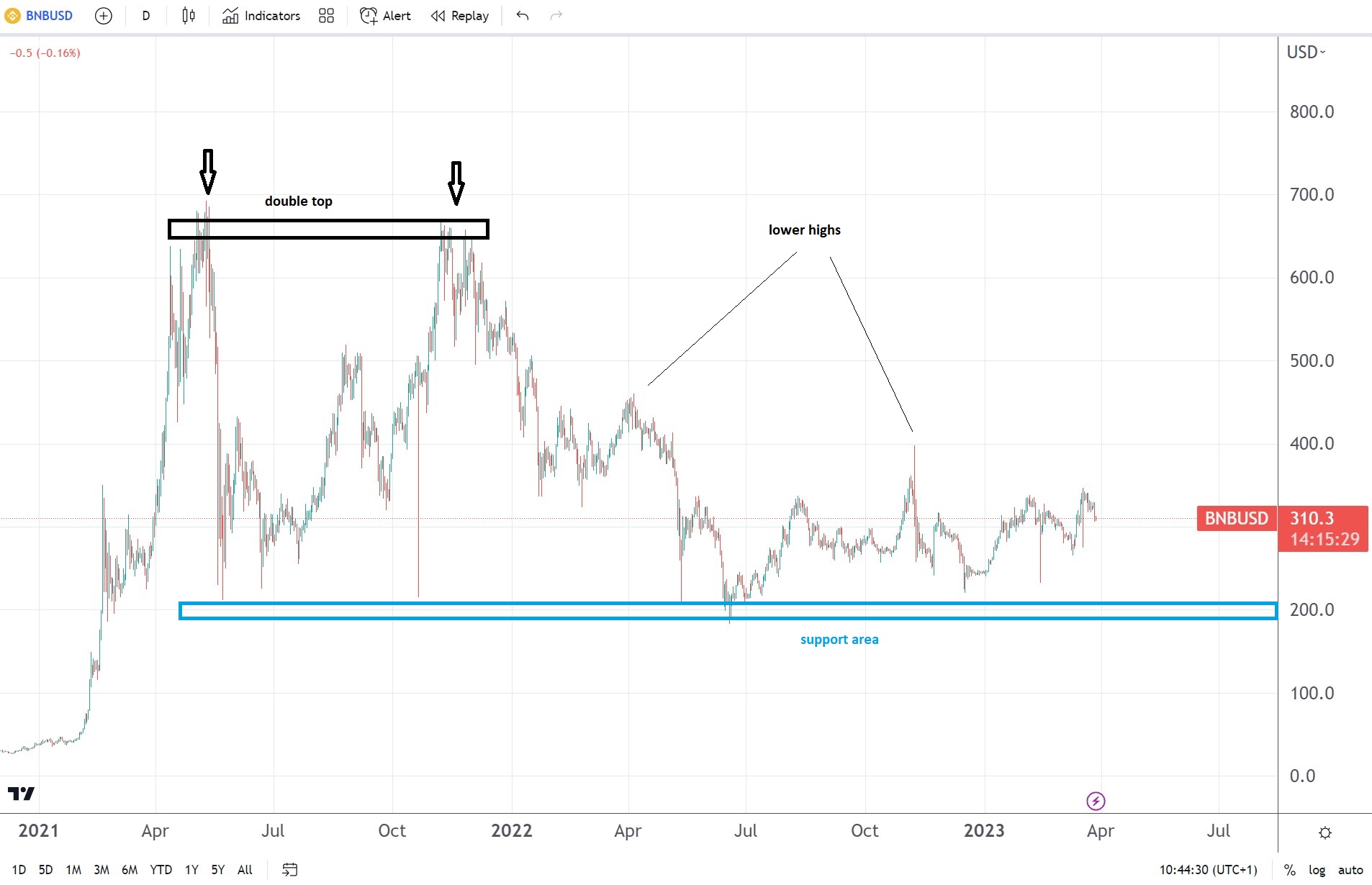 Chart for BNBUSD from TradingView
$200 is a Critical Support Level for BNB
BNB/USD had a strong run up during the 2021 bull market but eventually formed a double top near the $700 level. The bearish bias has continued and the market has been unable to make new higher highs.
The current bearish trend was strengthened in 2023 by the weakening of the crypto rally and the market failed to break the previous lower highs. This means that the bearish bias still persists and all eyes are now on the $200 support level which has been a strong support area in the past.
The bearish trend will only be invalidated if the daily close is above $400. Until then, the downside is the most likely scenario.