Dogecoin is unable to break beyond the $0.1 resistance level
It was unable to rally in 2023
If Bitcoin drops from its 2023 high, Dogecoin price could slump to its 2021 lows
Dogecoin, the 9th largest cryptocurrency by market capitalization, had a volatile 24-hours. This was largely driven by a tweet from Elon Musk, CEO of Tesla and SpaceX, that the Starship launch may take place on Doge Day.
However, the price action could not sustain a bullish run as it failed to break beyond the $0.1 resistance. In fact, Dogecoin dropped over 8% in the last 24h.
So what should we expect from the Dogecoin price in the coming days? What does technical analysis say?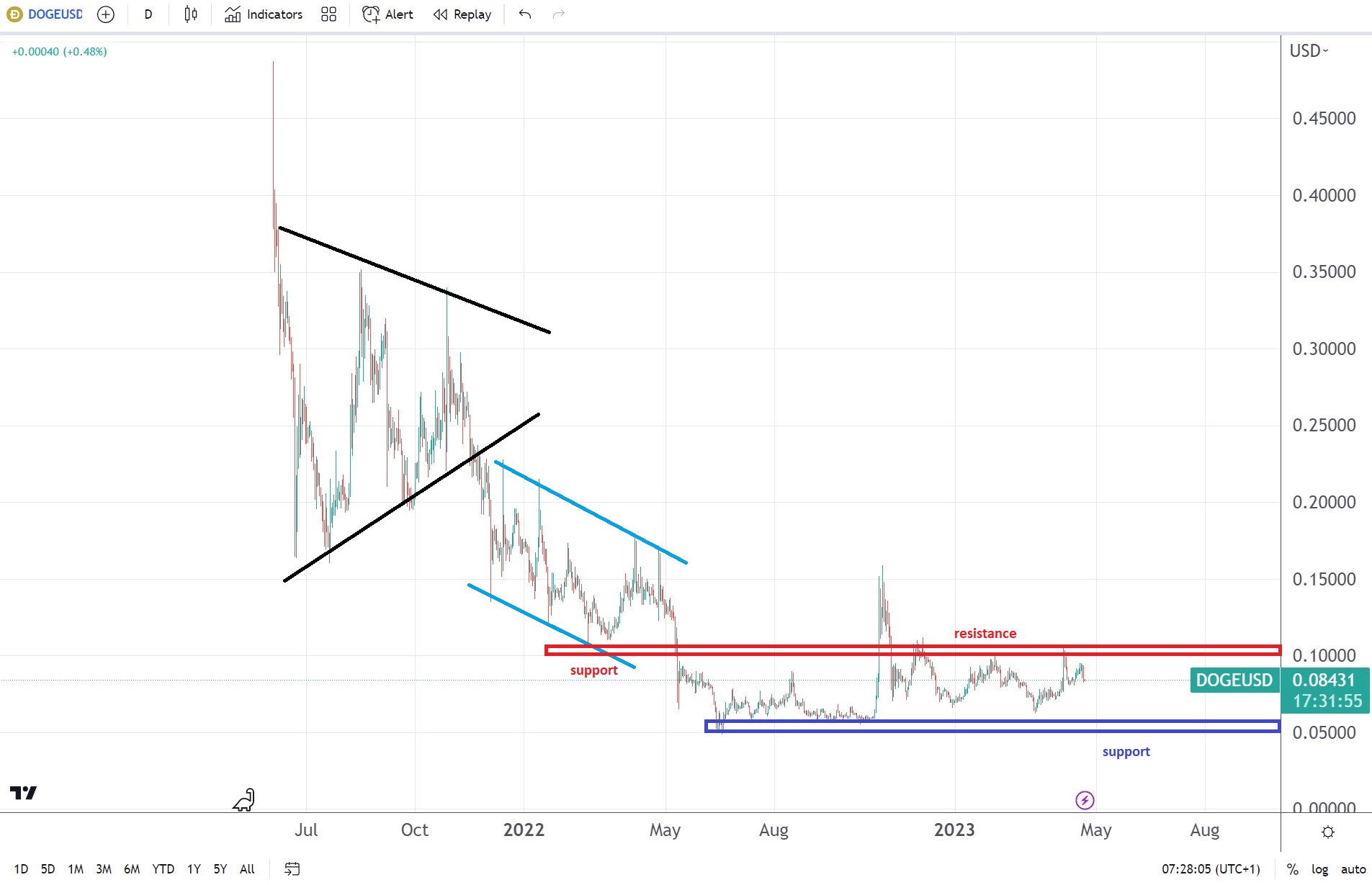 Dogecoin chart by TradingView
Dogecoin Remains Bearish Until it Breaks Above $0.1
Dogecoin saw its price skyrocket 23,000% in 2021 and many assumed that this rally will never end. But the market formed a contracting triangle that acted as a reversal pattern.
By the end of the same year, Dogecoin had given up most of its gains. However, as it turned out to be, it was only the beginning of a bear market that dragged on through 2022 and beyond.
The commencement of 2023 saw leading cryptocurrencies like Bitcoin surge. Unfortunately, Dogecoin was not able to join the party as it fell short of the $0.1 resistance level.
Hence, while below resistance, the bias remains bearish. What if Bitcoin corrects from its 2023 highs? If it does, then Dogecoin will likely revisit the $0.05 support level.