Ethereum Breaks Through the $2,000 Level
The markets have surged in 2023 following a bounce from the $1,200 area.
A pullback could be on the cards if the series of lower highs is broken.
The rally that began in 2023 on the cryptocurrency markets has been continuing in the second quarter. Ethereum has been one of the biggest beneficiaries as it has surged past the $2,000 level. 
Beginning from the lows seen in 2022, Ethereum's price almost doubled. It traded at the $1,200 level in the final days of the year, which turned out to be a major support area. In the trading world, things can quickly change.
Now Ethereum trades above the $2,000 level. The big question is – what happens next? A close above $2,000 has a substantial bullish momentum. However, a pullback could be on the cards in the short- to medium-term if the series of lower highs is broken.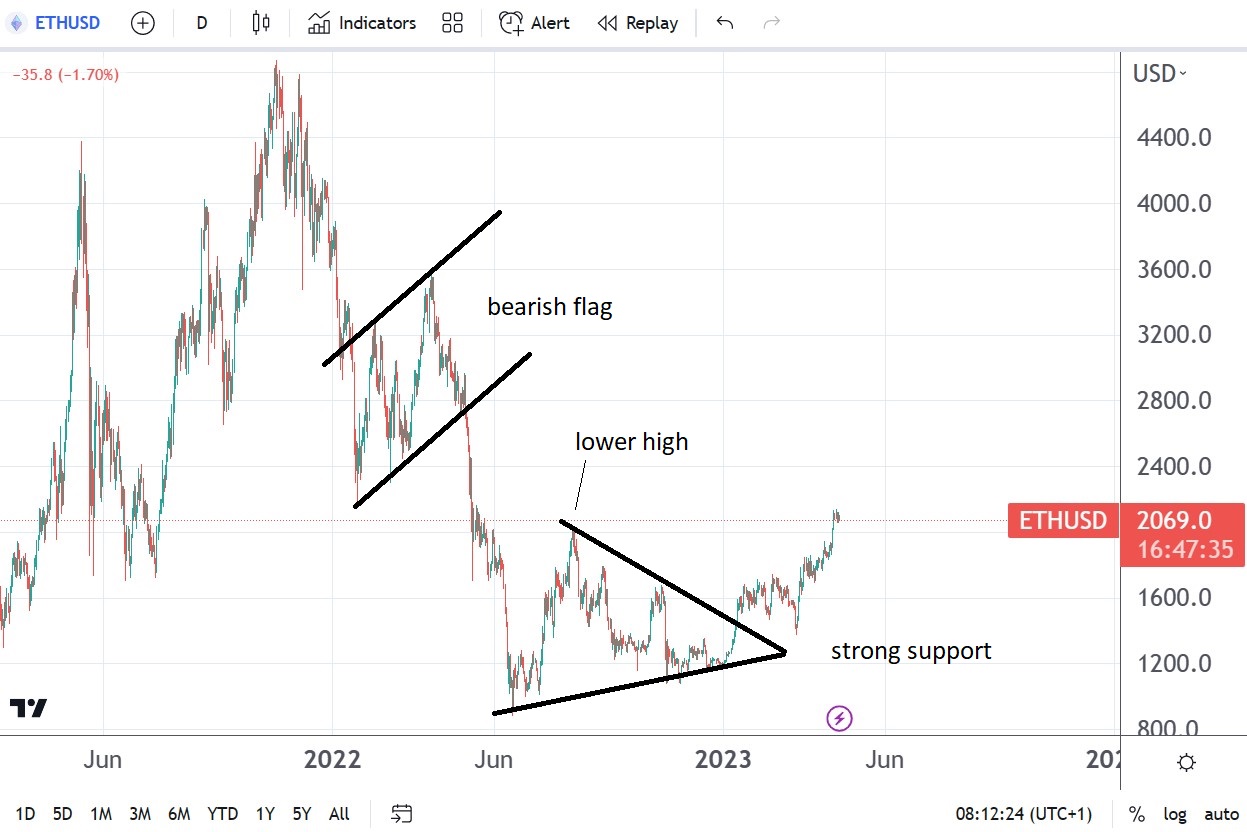 Ethereum Chart by TradingView
What is Behind the Crypto Rally?
The weaker performance of the US dollar might be a factor. In October the EUR/USD rate was below parity at 0.96 and closed the year higher at 1.06. The EUR/USD rally has since faded, and the cryptocurrency market took its turn to rally. Both are linked, and the US dollar's decline may have been a major contributor to the surge. 
Yesterday, Fed's Bullard said that the government is in favor of further rate increases. If this is the case, the dollar could become stronger in the short-term and medium-term, which could lead to a decline in the EUR/USD rate. This could mean that cryptocurrencies could give up some of the gains they made in 2023.
In that case, Ethereum could lose the $2,000 level. Buyers are expected around the $1,600 mark.