INJ/USD had made impressive gains in the first quarter of 2023, increasing from a low of $2 to a high of $10. The bullish momentum was halted at the pivotal area, and it's likely that this horizontal resistance will be tested again. As long as the price remains above $5, the bias will remain bullish.
INJ/USD rally stalled at $10
Horizontal resistance likely to be tested again
The bias remains bullish while the price stays above $5
The INJ/USD cryptocurrency pair has shown a remarkable performance in 2023, rising from $2 to $10. The rally was brought to a halt at the resistance area, but the bulls may try to test it again. If the market conditions remain favorable, it is possible the horizontal resistance will not hold this time. Traders might see a triangle pattern develop, which will provide a pause before the market continues its upward movement.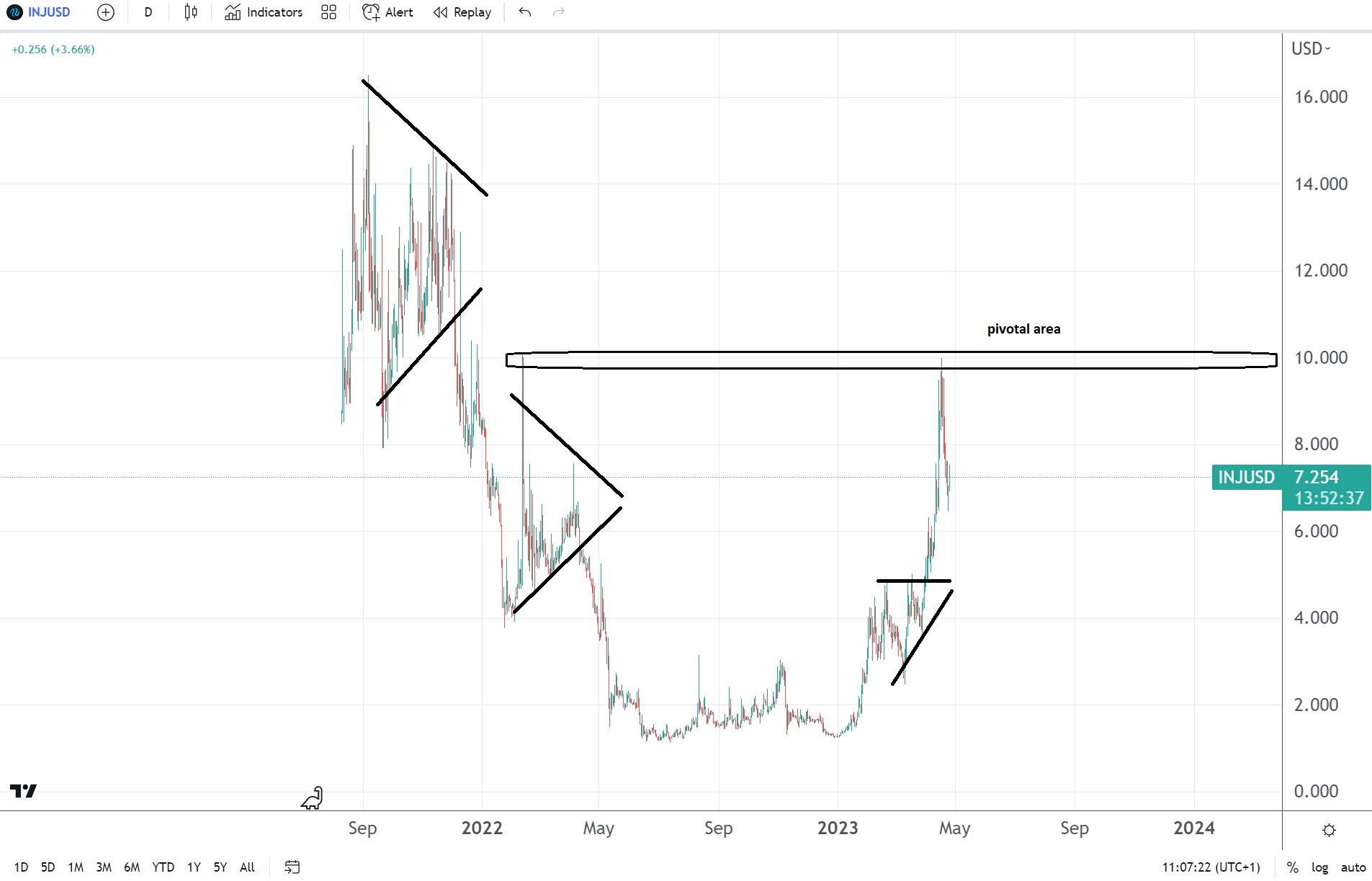 Injective chart by TradingView
What Could Invalidate the Bullish Case?
Injective has a market capitalization of $580 million and a daily trading volume of over $135 million, making it a heavily traded and liquid pair. As long as the price remains above the previous ascending triangle, the bullish scenario should remain in play. If the market falls below the triangle's support, the bias will switch to bearish.
The INJ/USD pair is a great example of why so many traders are drawn to the cryptocurrency market. While volatility in the traditional FX market has dropped to a one-year low, it remains elevated in the crypto space, providing more opportunities to speculate. From a technical perspective, it appears that Injective may soon retest the $10 resistance area. If it fails to do so in the near future, the outlook may turn bearish, especially if the price dips below $5.