LINKUSD has been consolidating for over half a year
A bearish flag might be forming
Bulls and bears should wait for a breakout before acting
Chainlink is a technology that provides data to smart contracts on the blockchain, and LINK/USD has been in a lengthy period of consolidation following a sharp selloff. This has left investors on both sides of the market eager for a move, and such consolidations can be great opportunities for traders.
Unlike other cryptocurrencies, LINK has not made any lower lows since mid 2022. Buyers have stepped in on each test of the $6 level.
That is a bullish sign, but the lack of strength to break the previous lower high shows that bears are still in control. The market saw some bullishness in 2023, with Bitcoin making a strong surge that pushed other coins higher too.
LINK/USD rallied from $6 to $8, but unable to break through the resistance there. This has resulted in a horizontal channel, and until a breakout, the chances are that the price will remain stagnant and disappoint bulls and bears alike.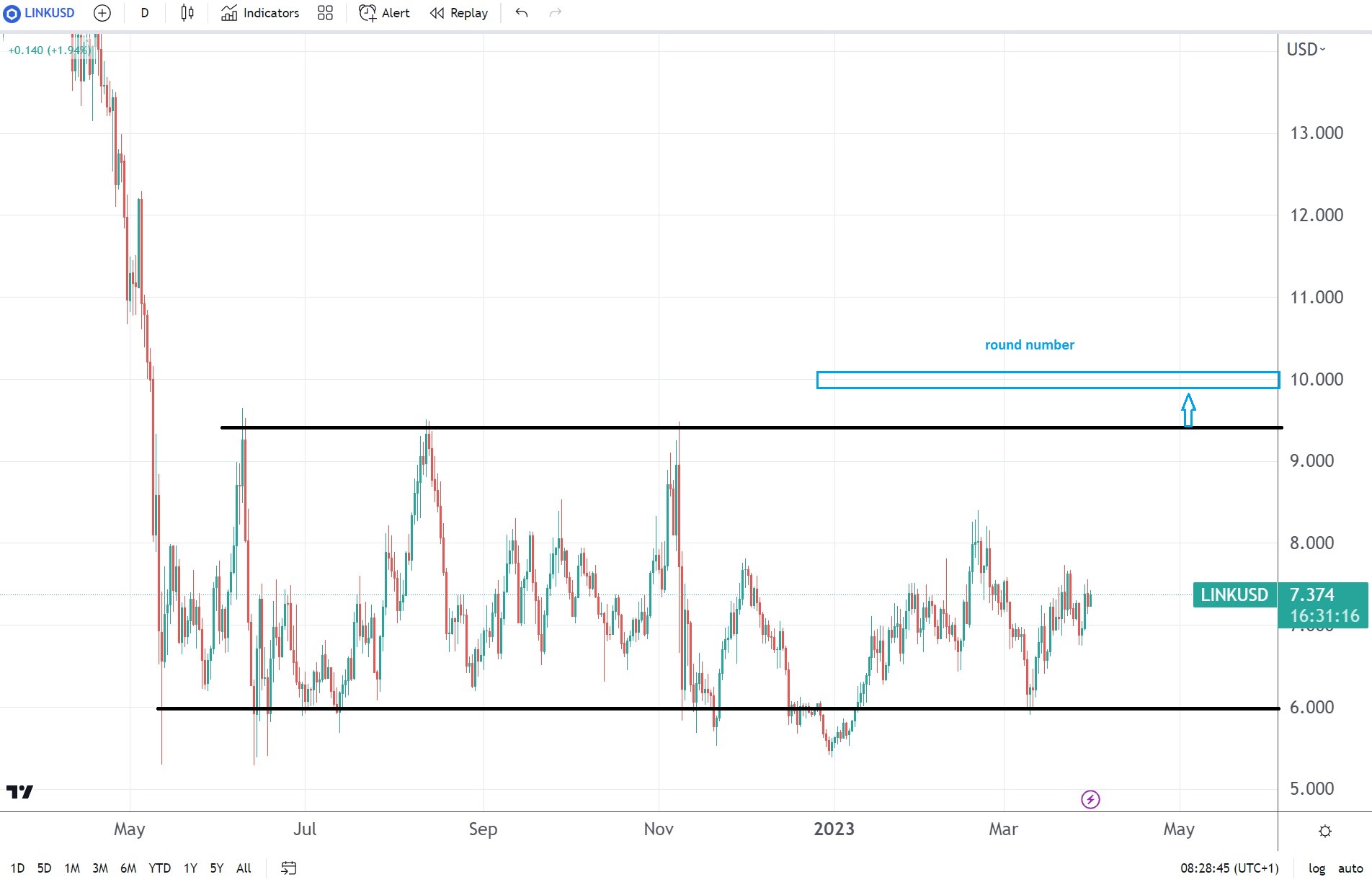 LINKUSD chart by TradingView
What Can We Expect From the Horizontal Channel?
Whenever a horizontal channel appears on a chart, it is worth looking at any preceding trends for clues. Here, there is a bearish trend, which might mean that the consolidation is part of a bearish flag pattern.
That is one possibility. Alternatively, the market could be in the process of a bottom-building pattern. To confirm this, bulls should wait for the price to break above $9.5 or ideally $10 before entering any long positions.
The measured move of a horizontal channel is the width of the channel, so watch for a breakout in either direction and target the measured move.