DOTUSD presenting a potential 4x return
Money management rules help traders survive volatility
Bullish pattern could signal growth
Financial discipline is a must for traders to be successful, but market volatility can make that difficult. To combat such challenges, many traders employ money management strategies to help protect their accounts. One such rule of thumb says that one should not enter a trade without a risk-reward ratio of at least 1:2, meaning they should expect twice the reward for every unit of risk taken.
When it comes to DOT/USD, there is the potential for a risk-reward ratio of 1:4, as the cryptocurrency's price action suggests. This could make for a lucrative gain if the bullish trend continues.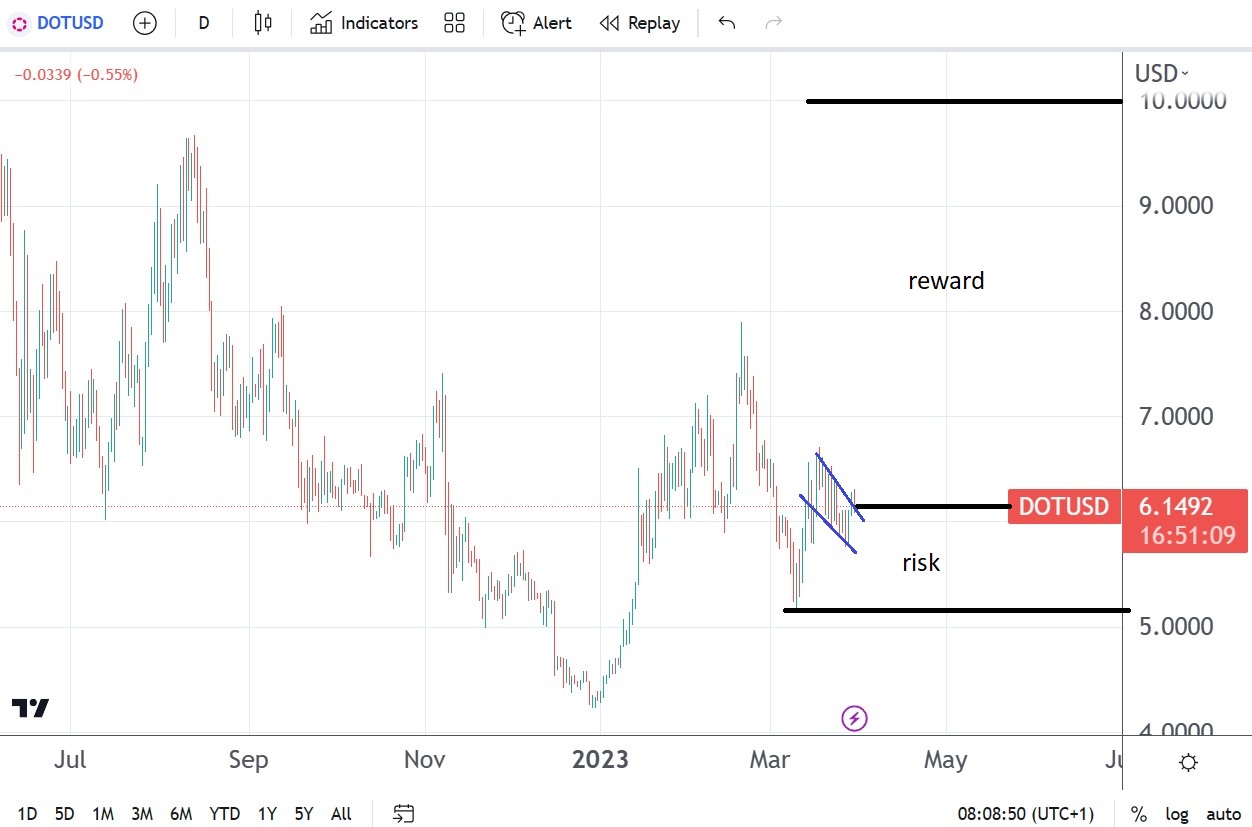 DOTUSD chart by TradingView
A possible bullish flag pattern may spur growth
The current price action indicates a potential bullish flag pattern may be in the works. For the bullish trend to continue, the price needs to break above the pattern's highest point and keep rallying. The invalidation point of both the bullish flag and the bullish scenario is $5. If the market manages to hold above this point, more growth is likely.