Solana outperformed major cryptocurrencies in 2023
Bitcoin gained over +64%
Cryptocurrency market bulls might focus on other major cryptocurrencies until the gap with Bitcoin shrinks
2023 has been a bullish year for the cryptocurrency market and the trend has been continuing into the fourth month of the year. This can be seen from the performance of the leading cryptocurrencies. TradingView's ranking of the top 10 digital assets reveals that three of them have lagged behind Bitcoin.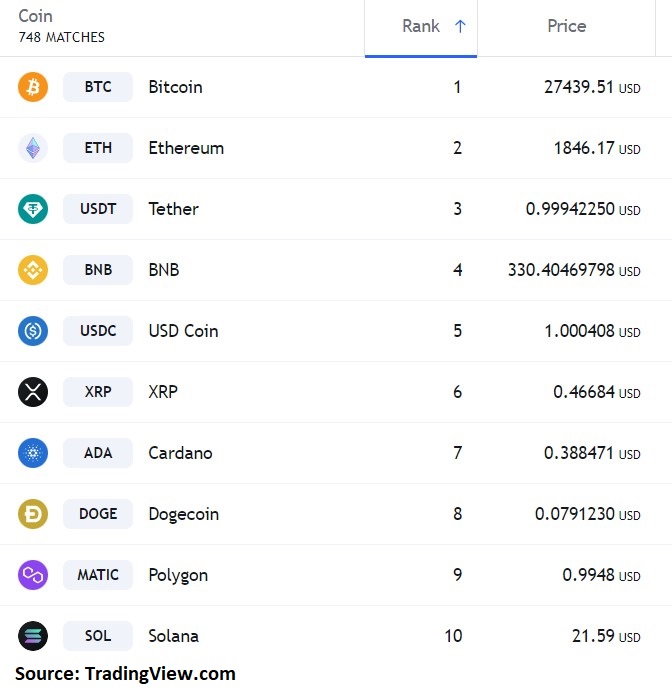 Dogecoin, Polygon, and BNB Have Room to Catch Up With Bitcoin
Surprisingly, the cryptocurrency that delivered the best performance in 2023 is not Bitcoin. It is Solana, up +67.12% YTD. Bitcoin, on the other hand, increased +64.64%.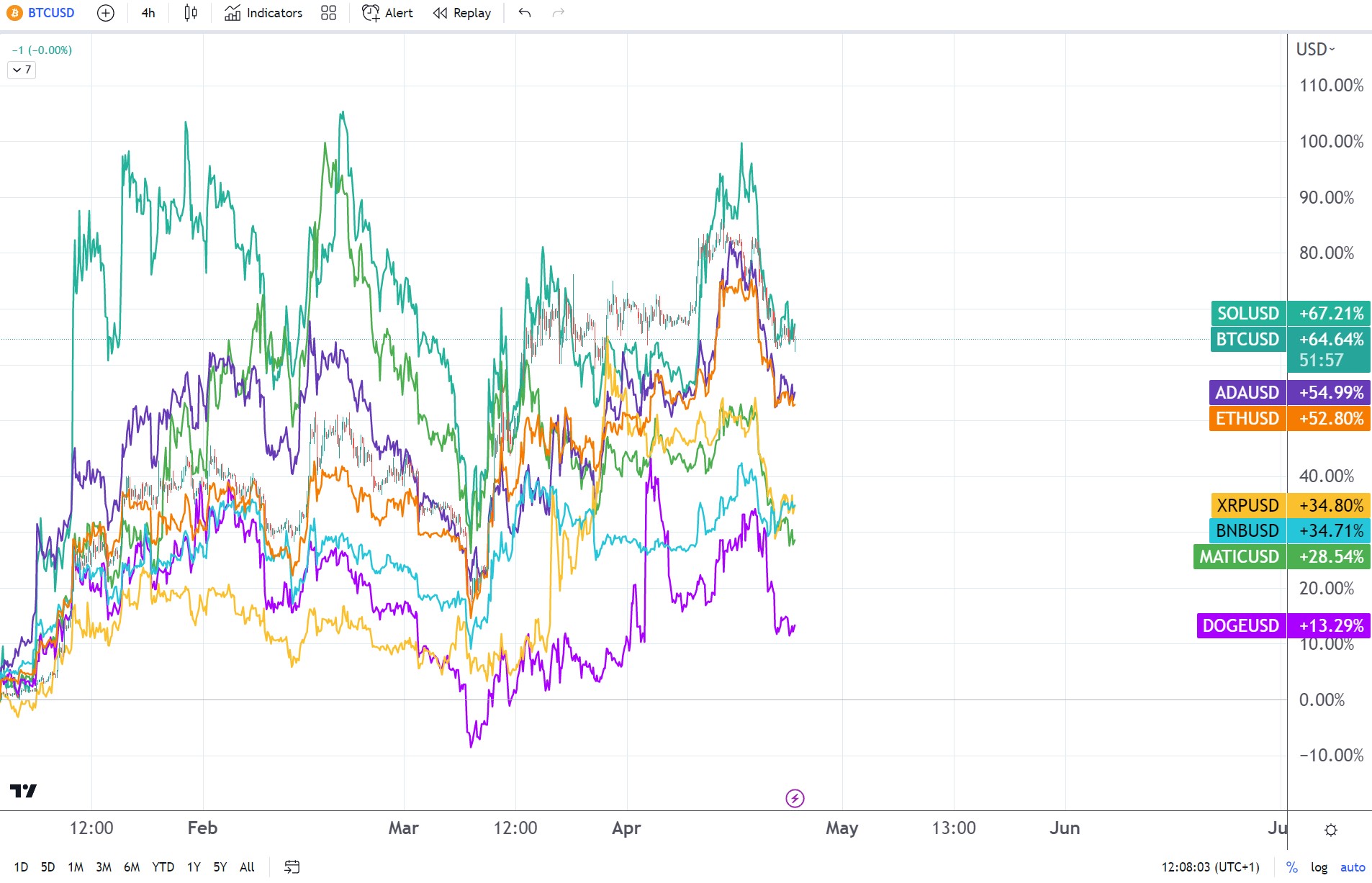 Bitcoin chart by TradingView
But if Bitcoin loses some of its 2023 gains, the other cryptocurrencies could be affected as well. However, for those who believe in the long-term bullishness of the market, this might be a good opportunity to focus on the lagging ones. Dogecoin has gained +13.29%, Polygon +28.54%, and BNB +34.71% YTD.
Therefore, those looking for cryptocurrencies with more potential for growth might want to consider the ones that are behind Bitcoin until the gap between them and the leading cryptocurrency shrinks.