Solana's price action remains bearish while below $40
A series of lower highs is still valid
Only a bullish break above $40 invalidates the bearish sentiment
Solana has been a major player in the crypto market since its launch in early 2020. The token surged in value during the pandemic, as investors and speculators flocked to digital assets. This resulted in Solana appreciating by an incredible 18640.78%. It reached an all-time high of $225 in November 2021.
Currently, Solana trades at around $20, which is still an impressive 1500% gain since launch. However, the token has yet to break the key resistance level of $40, which is bearish for the near-term outlook.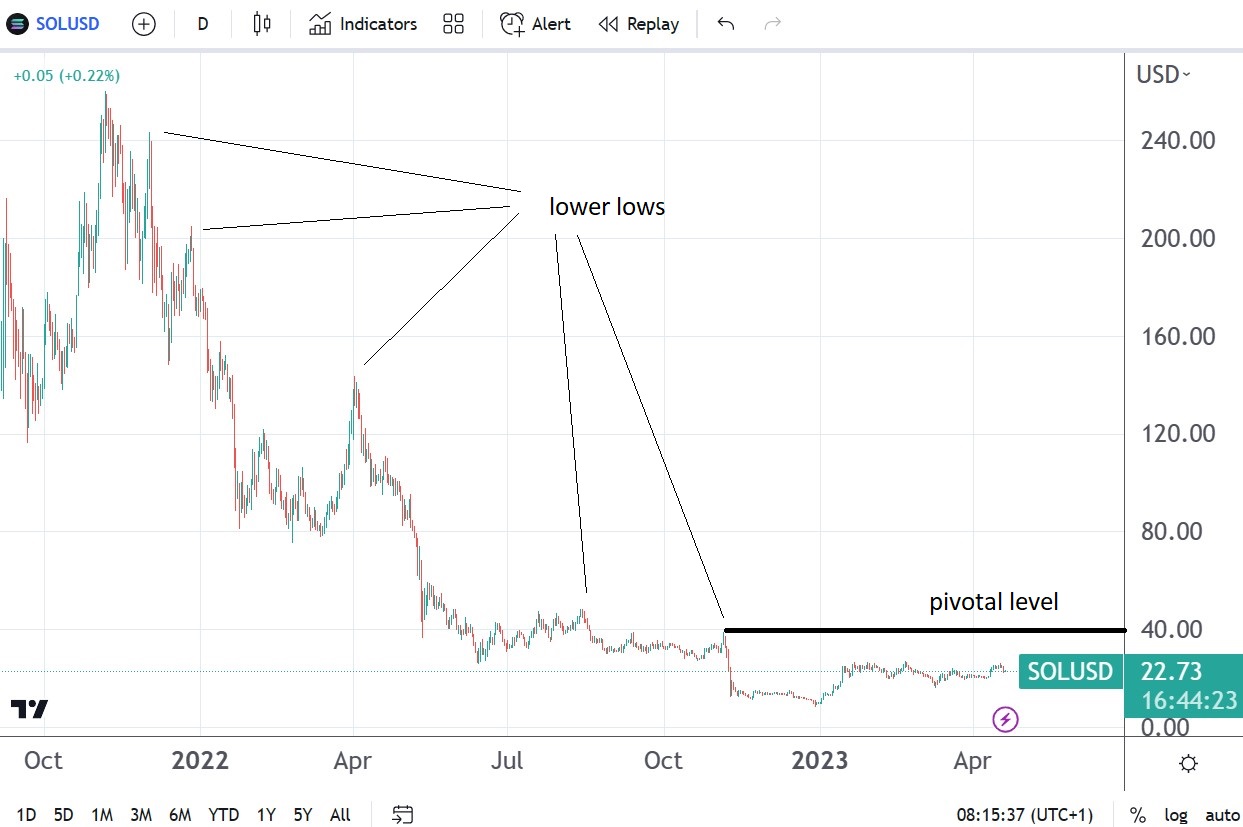 Solana chart by TradingView
Unfavorable Price Action Below $40
The crypto market experienced a major rebound in 2023, with Bitcoin leading the charge. Solana followed suit and rallied from its lows, but the bearish bias remains in place while the token is trading below $40.
Traders should focus on the series of lower lows that is still valid. Until Solana breaks above the $40 resistance, there is a risk of the 2023 rally being nothing more than a bull trap. Such rallies are known to be aggressive and deceptive.
In conclusion, bulls may want to wait for Solana to trade above $40 to take a long position. Otherwise, there is a chance that the token may test its lows once again as bears continue to pressure the market.